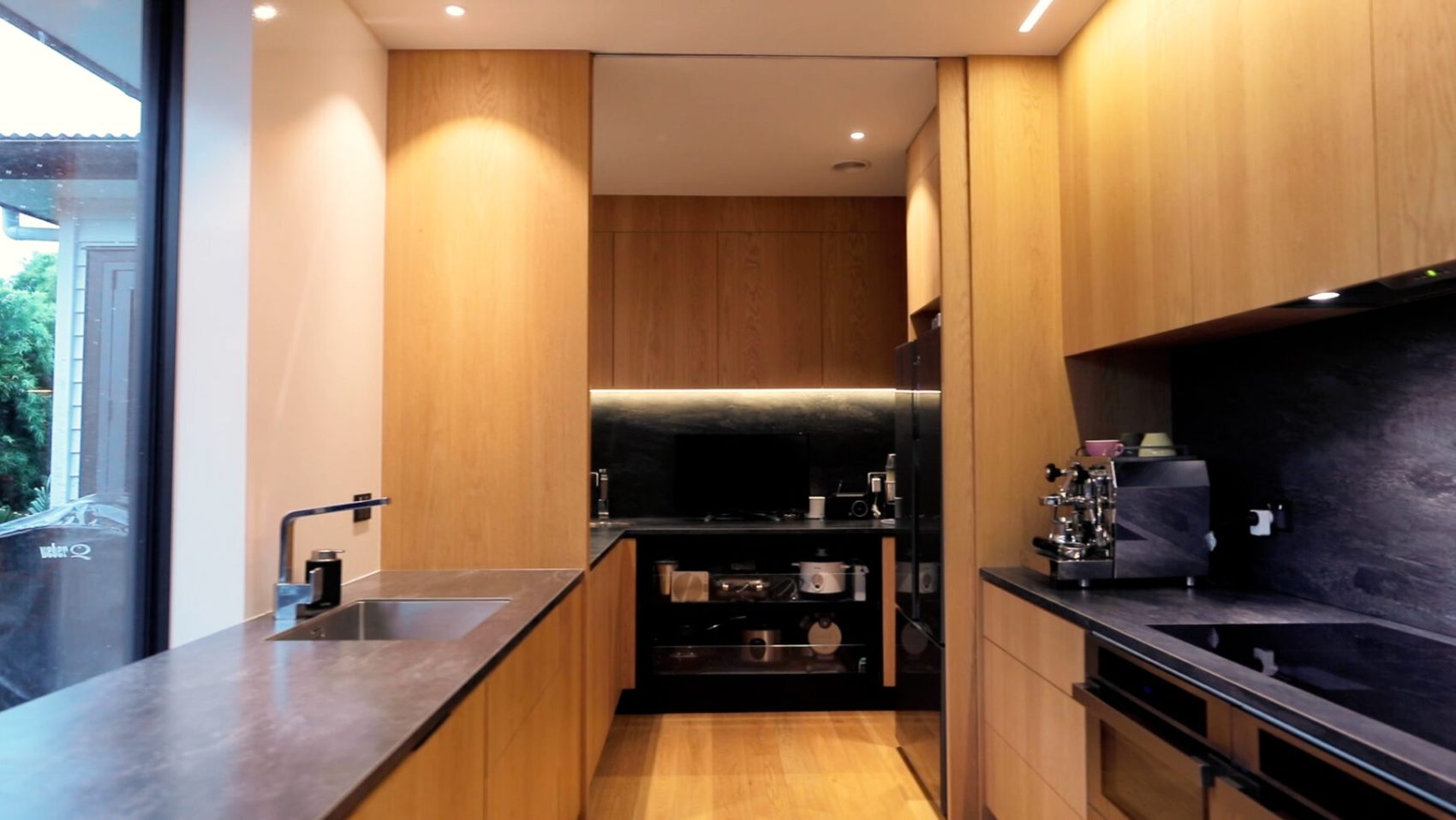 Richard Furze, Architect Designer, reveals his kitchen renovation.
Kitchen
The kitchen has been designed with an island in front of the fully open door to create a space that makes a feature of indoor-outdoor entertaining.  When the doors are fully opened it allows for the guests and host to converse easily and enjoy both the inside and outside of the home.
The galley shape kitchen has long lines running throughout the kitchen which draw the eye along the length of the bench. Restricting the use of materials in the kitchen and bathroom ties the look in with the rest of the house; choosing matching tapware and benchtops creates a cohesive look leading your eye to the seamless lines rather than making a feature of the fittings.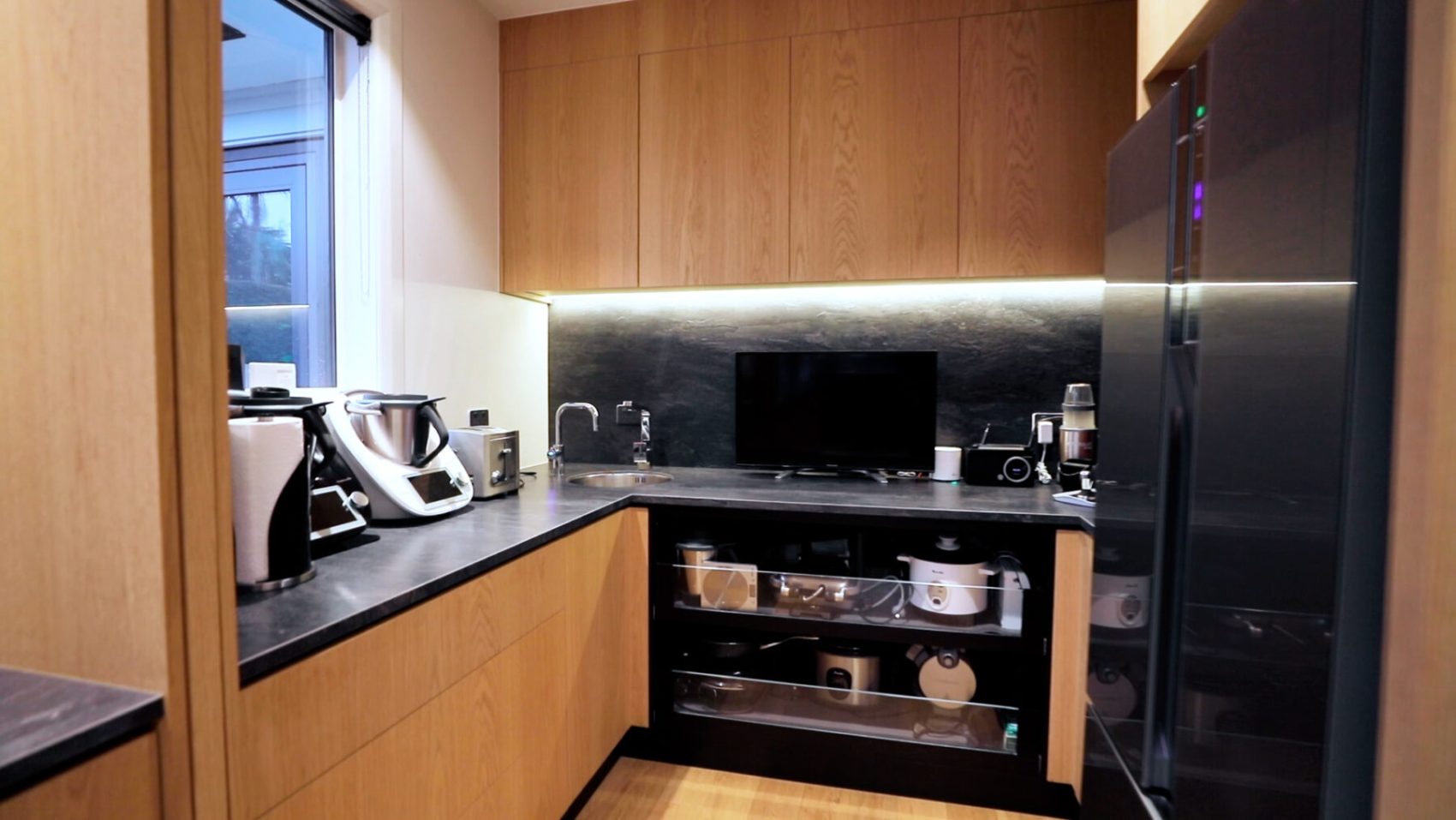 Scullery
Placing the scullery at the end of the kitchen means that the kitchen functions well as a social space but can be shut off by sliding partitions when needed.
Positioning appliances in the scullery keep the kitchen design simple but still accessible.
Adding a second sink in the scullery adds functionality. Match the kitchen tapware to keep the style consistent throughout the space.
Adding the luxury of a Hot Tap which provides instant hot, cold & sparkling water removes the need for a jug, keeping the bench space clear and unrestricted.
Installing a 3-stage water filter system to the water coming into the house also gives filtered water straight out of the tap.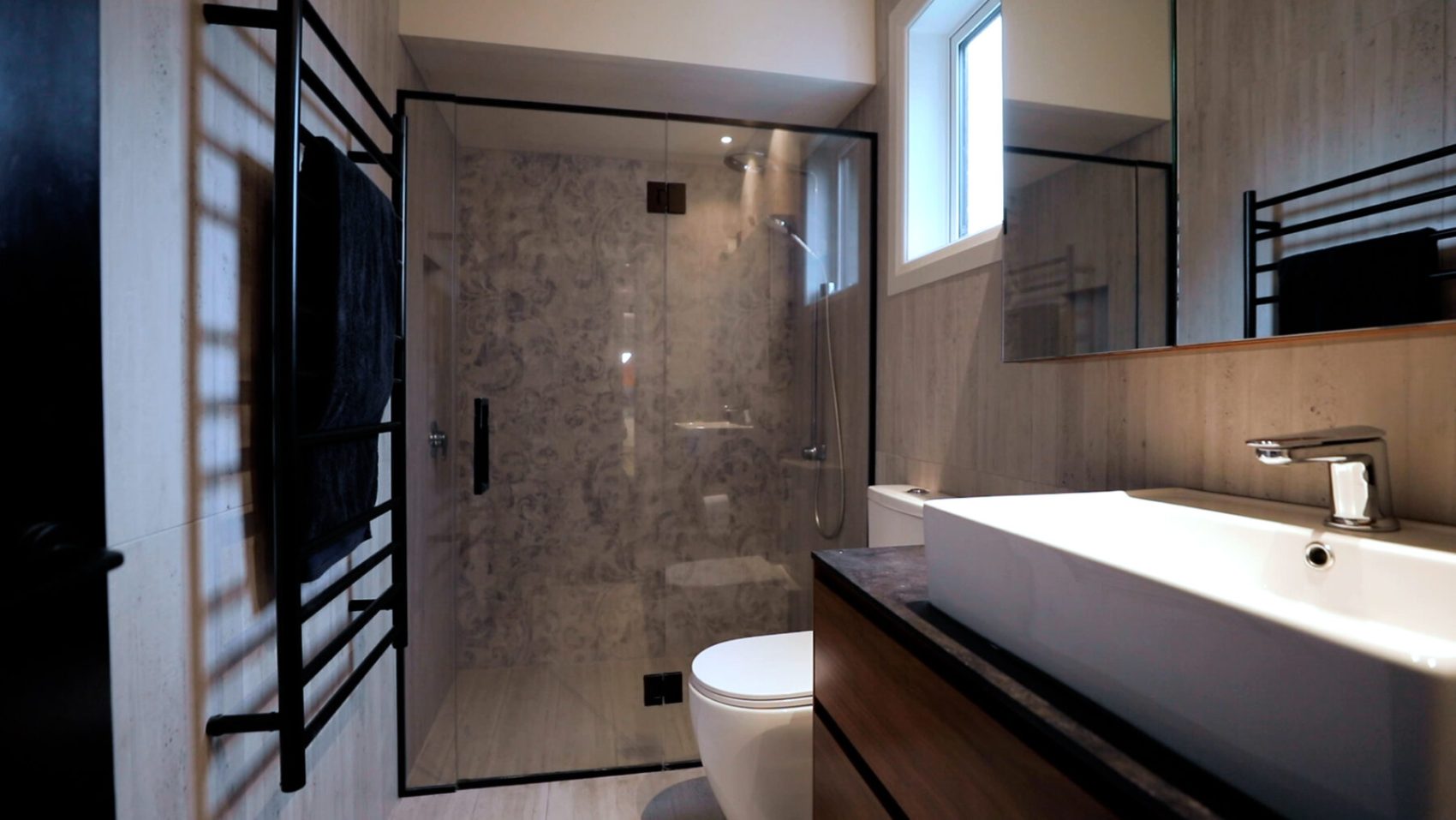 Ensuite
While working with a small space think about how to maximize the space while still making it practical.
Using the same colour tapware and benchtops as the kitchen can maintain a cohesive look throughout the home.
Considering the space, add the largest shower you can fit, Richard combined the large shower with a simple recessed niche for storage, which keeps to the rule of using simple lines.
The rain head dumper shower creates a restful showering area, with a handheld shower for when it isn't hair washing day.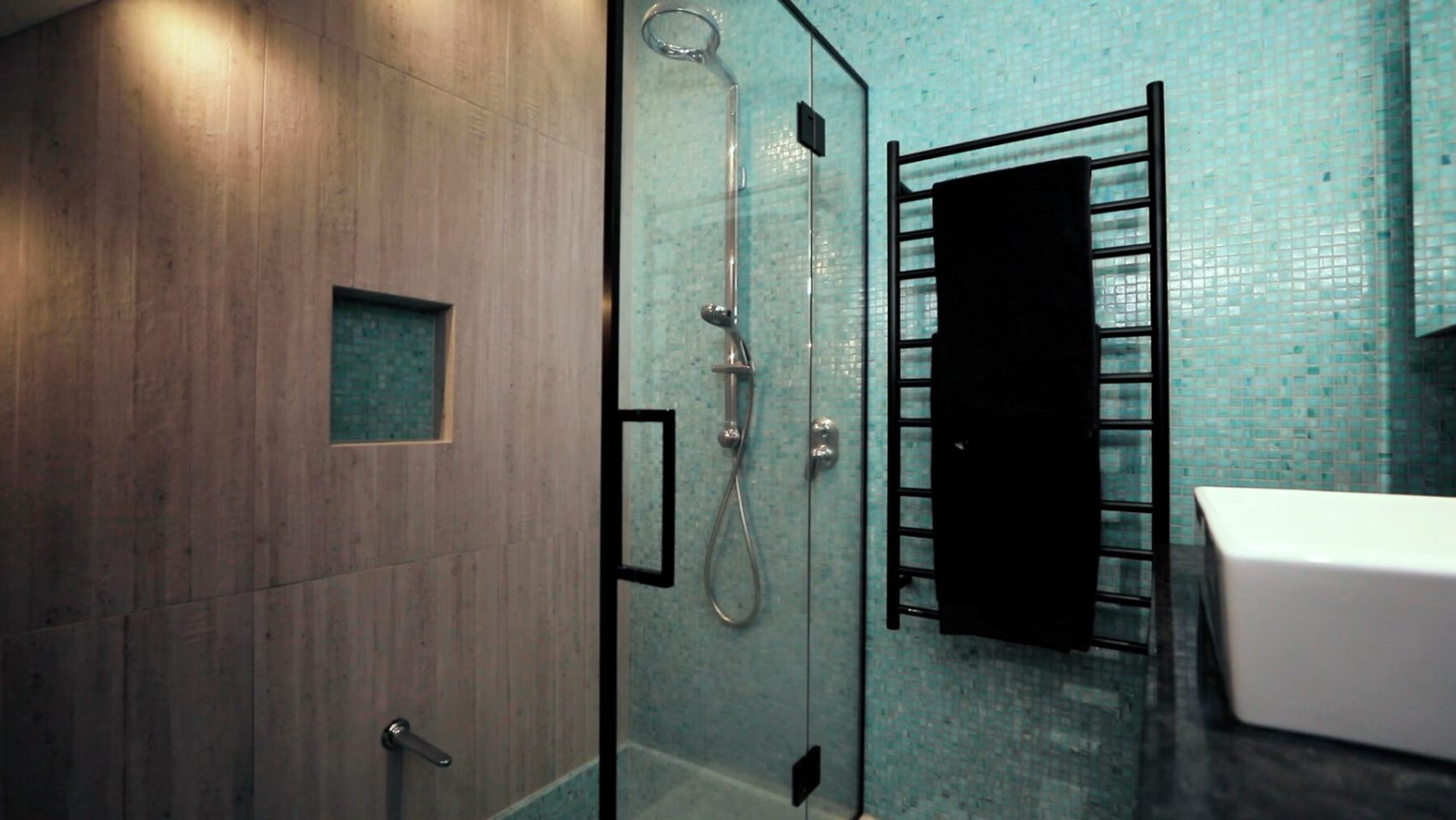 Family Bathroom
Consider styling the family bathroom with the same fittings and colours as the ensuite; it continues the theme throughout the home. 
Using a feature wall in the main bathroom can lift and differentiates it from the ensuite bathroom.
If the bathroom is a dark space or internal, a skylight can be added for extra light.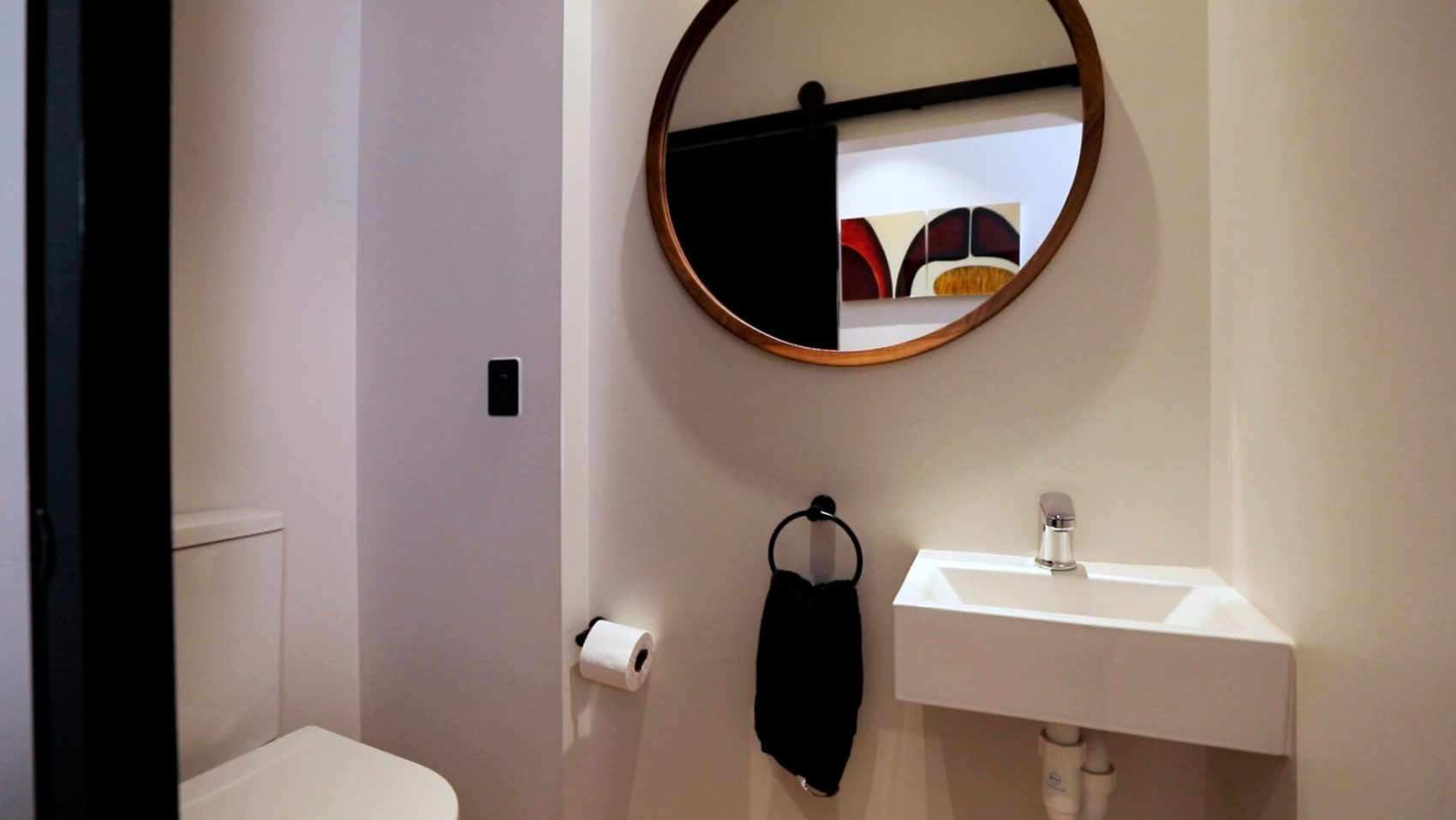 Power Room
The smallest room in the house should be designed to maximise the space available.
If you can add a recess into the wall, this will allow you to include a slightly larger basin.
Keeping the choices simple in a small room will mean that it actually feels bigger than it is.
Quick Links: Ensuite Vanities, Wall-hung Basins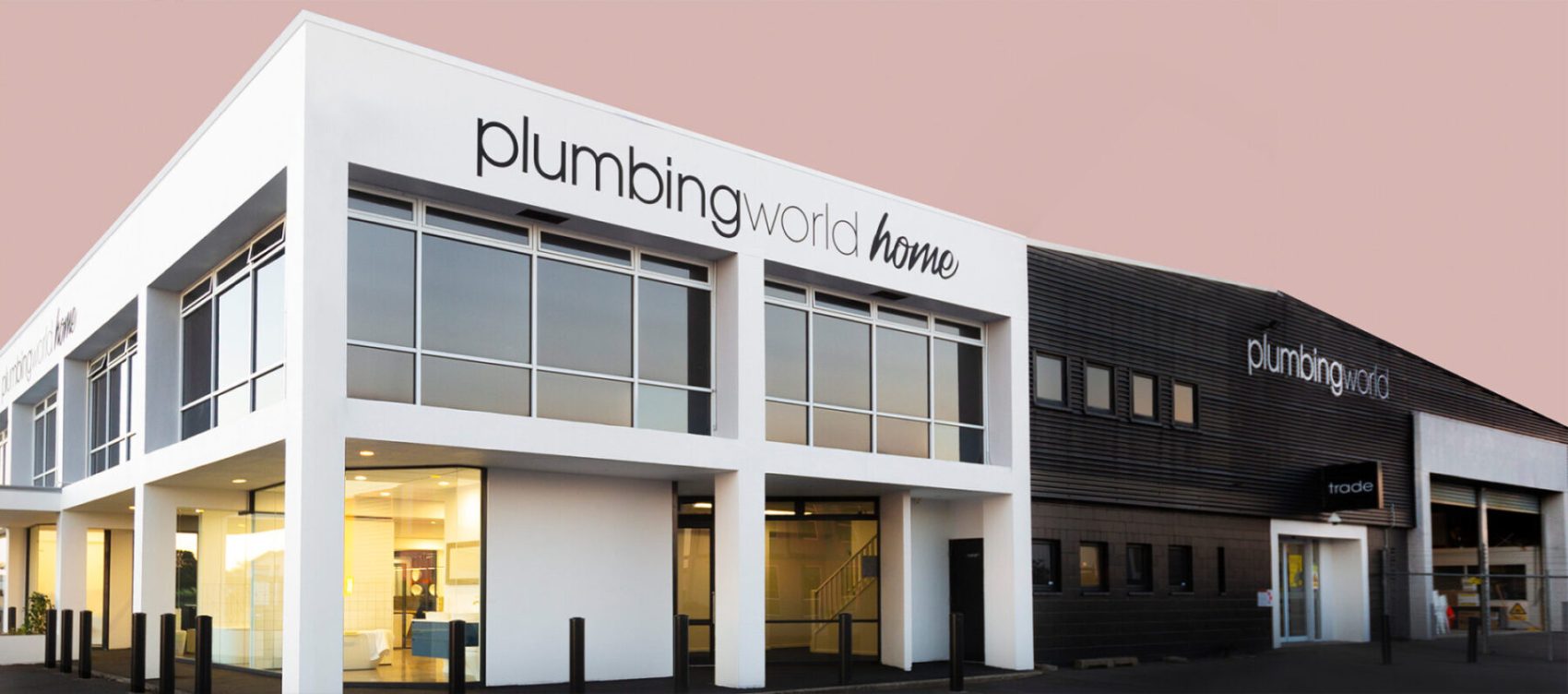 Talk to Plumbing World
Talk to your local Plumbing World your project. Book a consultation and let Plumbing World guide you through the process of making your dream a reality.