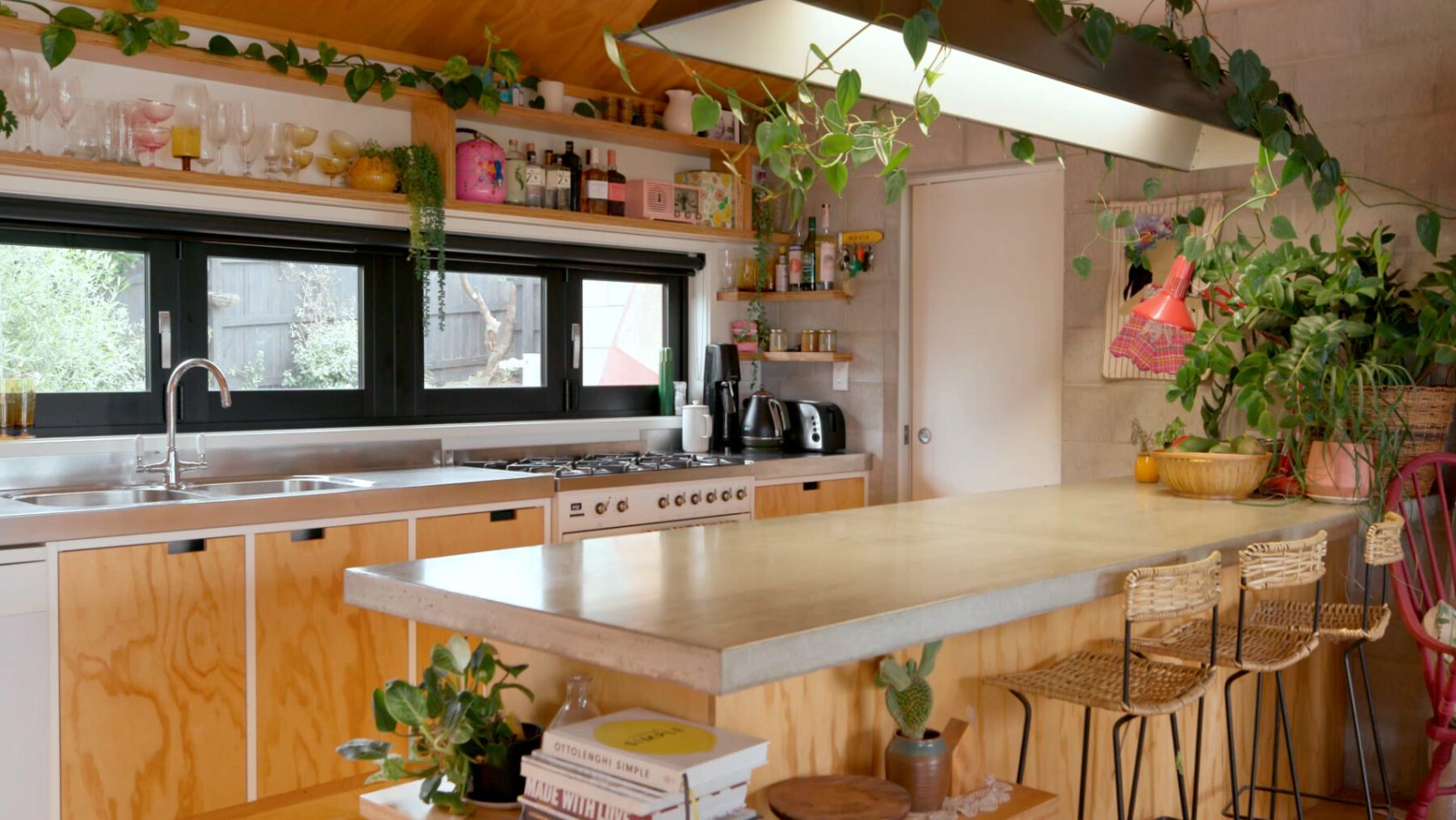 Inside the Designer's home
Amy and Stu show us their home which was a renovation that required them to work within an existing footprint. Alterations were made to the kitchen moving it from one side of the house to the other. 
Their kitchen was created using natural materials of concrete, steel and wood to blend with the surroundings.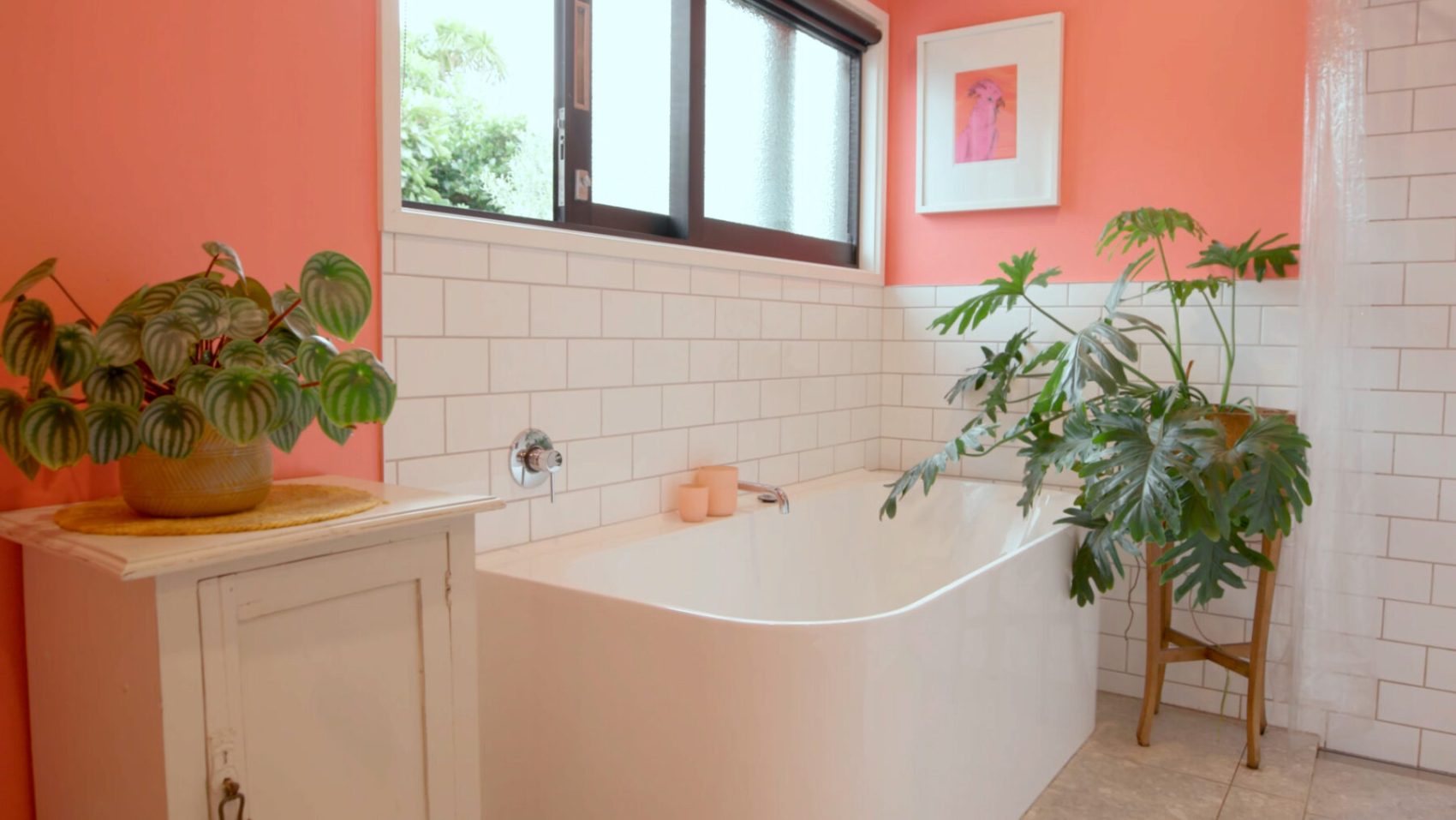 Starting Points
Amy says when doing a design for a client she works with what the client loves, and how they live in the space rather than what is on trend.
In the Kitchen
Amy and Stu chose classic tapware to tie in with the stainless steel bench top that was already in the house.  They installed good task lighting above the island and bench and used cut-out handles on the cupboards to give a less intrusive more relaxed look to the kitchen.
In the Bathroom
Amy and Stu used their bathroom design as a way to show your personalities with a vibrant wall colour. A wall-hung vanity along with the back-to-wall bath gives the perception of more space.  Traditional crisp white fittings combined with subway tiles tie in the old and new cabinetry and accessories. Amy added art, plants and mirror's in natural finishes and tied these in with her towels and candles etc.
Finding Inspiration
Amy uses colour and art for inspiration and has a real passion for interior books, which she sells in her design store. She loves browsing through books for ideas.
The floor in Amy and Stu's bathroom has a fall designed for the water to run to one corner. This is a great way to prevent flooding in a bathroom. Using a cavity slider door in the bathroom entrance gave them more space to work within the room.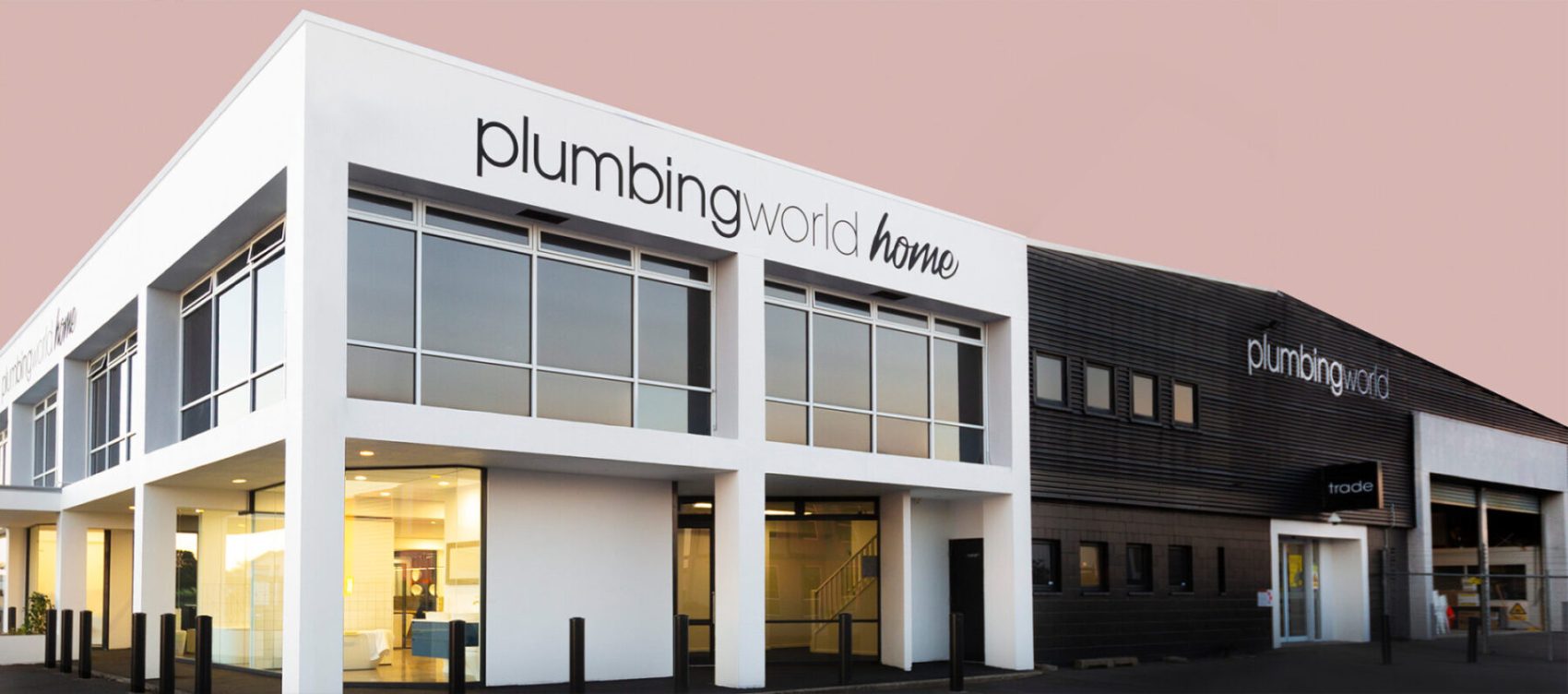 Talk to Plumbing World
If you're doing a renovation that involves plumbing i.e. bathroom, kitchen or laundry, and don't know where to start get in touch with an interior designer or the team at Plumbing World.