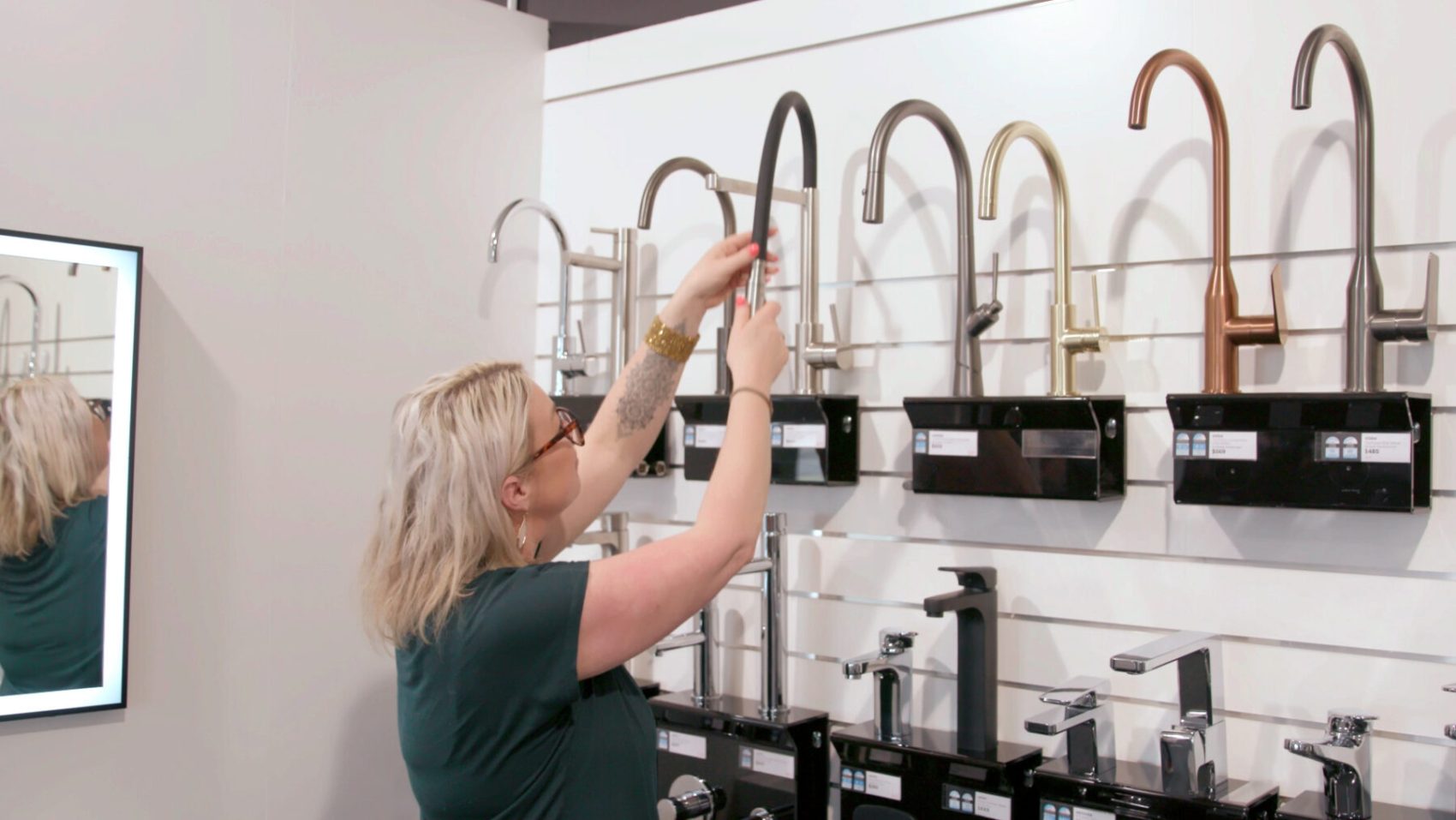 Vanities
Selecting a wall-hung vanity to draw your eye straight to the wall will make the area appear larger.  The more floor you can see the more space you feel you have in the bathroom.  Floor-standing vanities offer more storage than wall-hung, and where storage is key, weigh up what features you need.
If you love the organic style of natural materials, look for curved edges and textured basins. A single-drawer vanity can still offer plenty of depth to fit the essentials if you include storage elsewhere.
When looking at vanity design check out the options for coloured tops, and consider different cupboard fronts with woodgrain, fluted or textured finishes.  Samples are available to take home which allows you to choose the one that works best for your home.
Basins
When choosing tapware for a countertop basin, check that the spout of the tap reaches where you need it to go in your bowl.  The tapware selection is huge in terms of finishes, colours, styles and shapes – call into Plumbing World to see what you like.
Recessed or countertop basins come in loads of cool different colours, finishes and shapes. These can be used as a stunning feature in a bathroom.
Showers
Sliding shower doors or a round shower option offers the perfect solution for saving on space while still giving you plenty of room to move.
Toilets
When choosing a toilet, match the shape with the rest of the fittings you have chosen and make sure you go for the soft close seat option.   Or for something special the bidet toilet with warm water, a dryer and a heated seat.
Baths
When it comes to baths, take into consideration the space you have in your room.  Back-to-wall is a good choice if you are a little tight on room while still allowing a lovely bathing experience. Free-standing baths come in a huge range of round or square shapes and sizes.  If you're tall, select the biggest bath you can – try them out before you buy.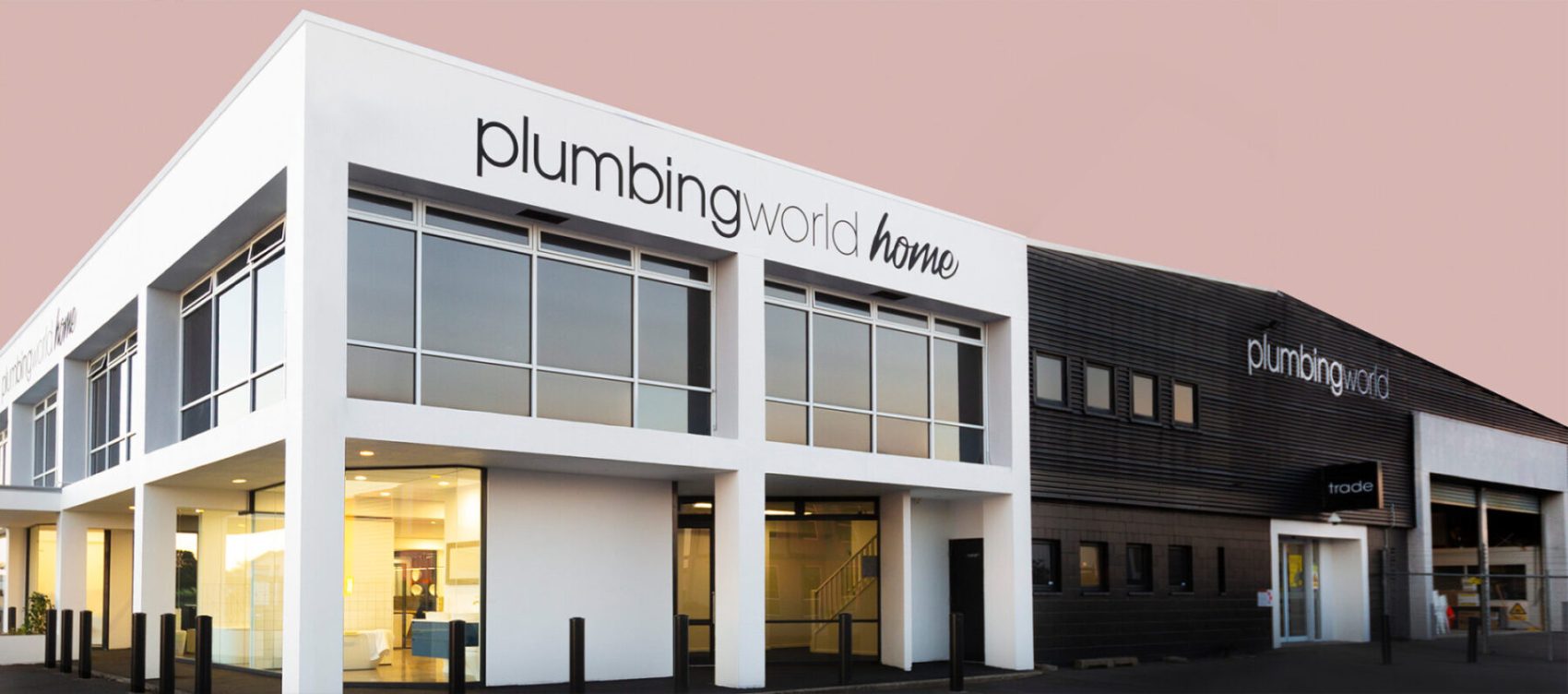 Talk to Plumbing World
If you're doing a bathroom, kitchen or laundry renovation and don't know where to start get in touch with the team at Plumbing World.